100 years ahead of its time
It's been a whole century since the first KYKNOS can appeared in Greek households. Since then much has changed. However, in all these years the consumers' love and trust in KYKNOS have undoubtedly been enduring.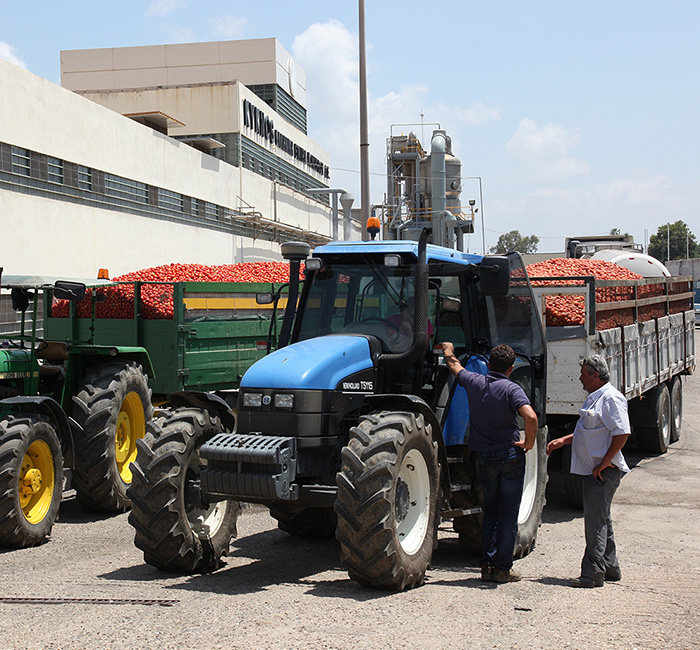 This means a lot to all of us at KYKNOS S.A. Greek Canning Company. We have been faithful to our founder's values since 1915: top quality products, care for people, ethical business practices and openness are some of them.
This is achieved by constantly inspecting every step of the production procedure: from seed to shelf, as we say.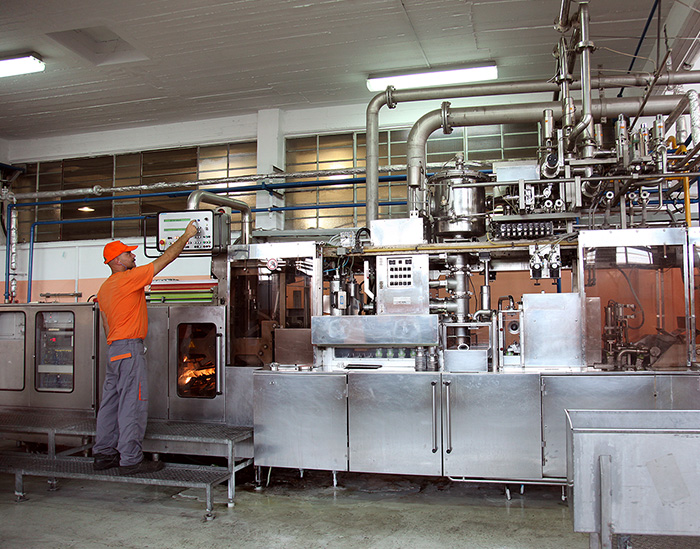 Only the finest crop goes into a KYKNOS can.
This is accomplished through a very well-organized integrated crop management system in our farms. In our factory, close to ancient Olympia, we produce, store and distribute according to the highest international quality standards. Thanks to this commitment, KYKNOS S.A. Greek Canning Company is one of the leading companies of the Greek market with export activity in 15 countries around the world.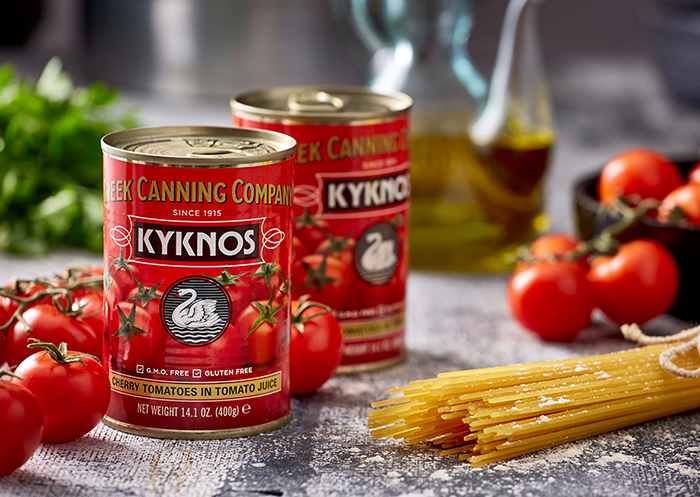 Highly trusted and beloved by millions of households all over the world, KYKNOS products can be found in all retail food stores throughout the country.
2100

tons of daily raw tomato processing capacity

580

hectares of cultivated land around the factory

12

hours maximum time from harvesting to finished product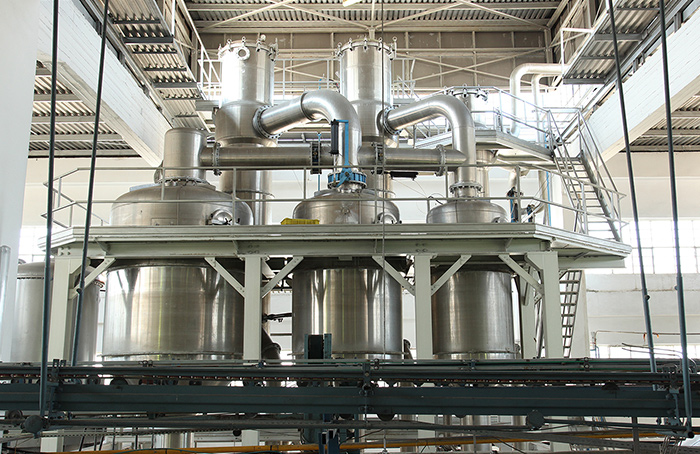 In 2002 we relocated the company's production and distribution centers to the village of Savalia, on a valley close to Ancient Olympia. Our crop is cultivated in an area of 40km around our factory. The factory was totally renovated in 2006:new mechanical equipment and lines of the latest technology were installed.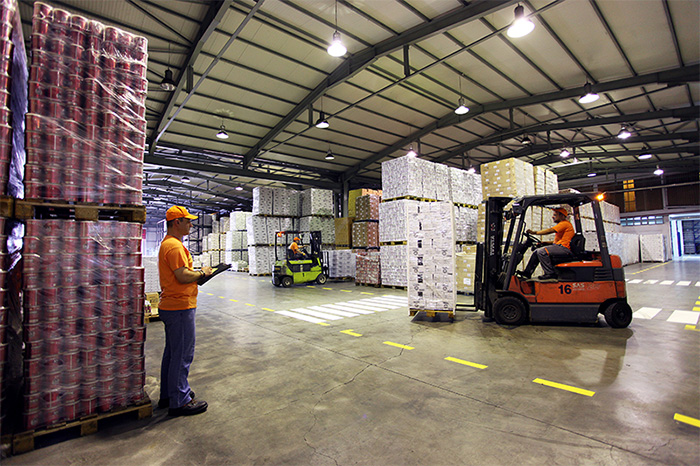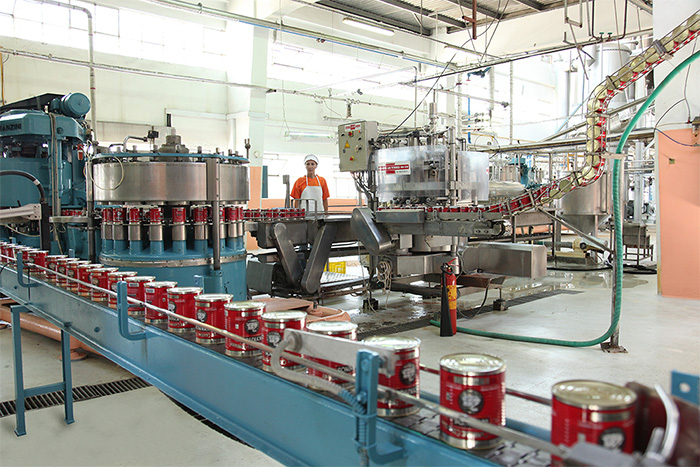 Quality & Food Safety Certifications
KYKNOS tomato paste has been awarded at the highest level with the Superior Taste Award in 2014 and the Gold Great Taste Award in 2012.
The raw material of KYKNOS products is tomato. All tomatoes are cultivated according to the principles of Good Agricultural Practice and are certified by the international standard GLOBALG.A.P
KYKNOS products are preservatives free and gluten-free and most of them are Vegan, Non-GMO, Halal and Kosher certified. All packaging of tomato products condiments and sauces is BPA free.
All KYKNOS products are Νοn-GMO, Gluten Free, and preservative free. All packaging of tomato products condiments and sauces is BPA free.
Corporate social responsibility
KYKNOS with 108 years of values ​​and vision stands next to the environment and society, offering natural and quality products, selecting prime partners, utilizing ethical methods of sustainable development to improve the production process and aiming to leave a "green" imprint for a more sustainable planet for future generations.
The recognition of this vision was sealed with the distinction of KYKNOS for the implementation of the ESG protocol, recognition for companies with a positive impact on society, winning the ETHOS Gold.
ETHOS is a Corporate Social Responsibility Evaluation Standard of businesses, jointly issued by CSR HELLAS (Hellenic Network for Corporate Social Responsibility) and EUROCERT, focusing on the basic principles of Corporate Social Responsibility, Responsible Entrepreneurship and Sustainability.
This distinction gives us the motivation and strength to continue offering quality products from the heart of the tomato!
Moreover, since 2019 our company has been a member of SEDEX, a global organization whose member companies share data regarding their performance in social responsibility matters and is inspected based on the SMETA (Sedex Members Ethical Trade Audit) inspection methodology which covers the following pillars:
• Health & Safety
• Environment
• Labor Conditions
• Business Integrity
Headquarters, production, ownership in Greece
KYKNOS is a member of ELLA-DIKA MAS initiative which consists of a community of extroverted, production-processing businesses, Greek property and aims to highlight and promote the modern, entrepreneurial and productive culture of our country. It has been certified with the corresponding "Requirements Standard" and has been awarded the "ΕΛΛΑ-ΔΙΚΑ ΜΑΣ" identification mark.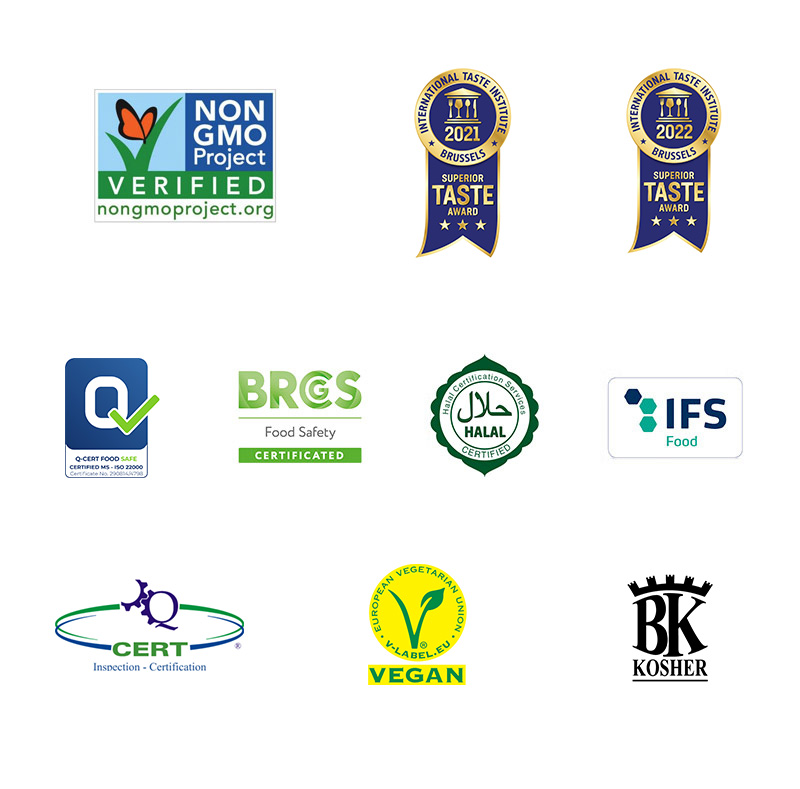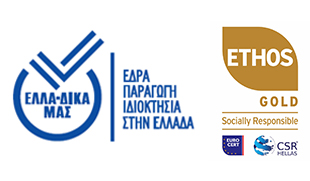 100 years after its first day of business, the first canning company in Greece and one of the oldest in Europe remains a strongly innovative company, way ahead of its time.